ARTISTIC DIRECTION
Achille Schiavone – I was born in Turin in 1972 from parents emigrated from Montaguto (AV), a small village in the Irpine mountains. My being Queer activist has gone through various phases, including the participation in the Circolo Maurice LGBTQ of Turin (which, among the many activities, allowed me to experiment in the role of group facilitator with the sociodramatic methodology) and the TurinOrto group of urban horticulture (which opened me to the world of permaculture and the change of perspective on the plant world). Since I was a child, sometimes following my mother at work, I have been in contact with many people with psycho-physical diversabilities an extraordinary experience of growth experienced in childhood. I am passionate about cinema, I work at university as professor of animal nutrition and I live with two fabulous cats: Leo and Brio.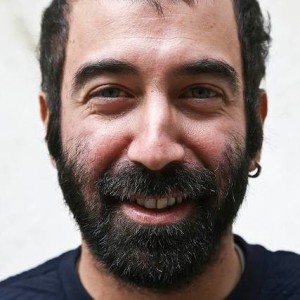 Murat Cinar – Murat Cinar is a journalist, videomaker and freelance photographer. After studying Economics in Turkey, in 2002 he moved to Italy, where he specialized in shooting and video editing, photography and journalism. He collaborates with several Turkish newspapers, including KaosGL, BiaNet and Sendika.org, and with newspapers, news agencies and Italian radio stations such as Pressenza, Caffe dei Giornalisti, Il Manifesto, Radio Onda d'Urto, Radio Onda Rossa and Radio Blackout. He wrote "A Guide to Understanding Turkey's Contemporary History" (Simple 2016) and "Every Place Is Taksim" (Rosenberg & Sellier 2018), with Deniz Yücel.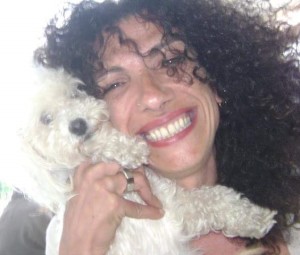 Veet Sandeh – Born in 1964 in Catania and moved to her adopted city Turin in 1979. Queer activist for over 30 years and eclectic artist. She has experience in theatre, dance and cinema with the production of her docudrama "Metamorfosi, la strada dell'eccesso porta al palazzo della saggezza" which celebrates its 10th anniversary in 2015. Specialist in holistic disciplines and meditation teacher. Lives with her fabulous poodle Gina.
COLLABORATORS
Adelio Reghezza – left the Ponente (western Liguria) to move to Milan and begin his adventure in the publishing world. He works in a publishing house as a press office and spends his time weaving links between and with people. Often he can not keep up with the thousands of interests that attract his attention, nevertheless he hopes to make his contribution to the realization of the next edition of the Divine Queer Film Festival because, after all, somewhere we need to start fighting.
Anita Luz Berman – Anita Luz Berman – Born, grows and lives in Turin (a multi-ethnic city like her family tree) she lives the anti-prohibitionist struggle and is a Cinema student at the Holden School. Creator of multiform and multimedia art works, screenwriter and director. In constant research and transformation of its authorial reality. She cohabits with cinematographic obsessions and two black cats.
Riccardo Zucaro – born in 1987, since 2010 he haunts queer environments and collaborates in the realization of training projects, street initiatives, events, events. President of Arcigay Turin, he lives and spends his free time in CasArcobaleno where, together with faboulous friends, he coordinates activities, initiatives and manages the press office and communication. With the quote "we will revolutionize the world with his heels and flowers", he tries to be as clumsy as possible when he speaks in public. Every now and then he is lulled by the notes of Velvet Underground and Roxy Music.
Susi Monzali – Susi likes to open windows and cause drafts that mess up hair and ideas. Working around the world has the opportunity to get to know people and experiences, including bridges, exchanges, mixes. This is what makes independent cinema that crosses borders, changes old paradigms, mixes languages ​​by overcoming stereotypes, generating new imaginations, highlighting realities in the shade, offering new horizons. For her, Divine Queer Film Fest is a good ground for experiments of cultural hybridization.
Subtitles: Lucia Prato