DEDICATED TO AUDRE LORDE THE SEVENTH EDITION OF THE INDEPENDENT QUEER FILM FESTIVAL OF TURIN
APRIL 14-15-16, 2023, VIA BALTEA 3 – TURIN
The Turin's independent queer film festival DQFF returns to telling queer people's stories.
The Divine Queer Film Festival, at seventh edition, for years has chosen the northern suburbs of the city of Turin as location in the spaces of the community hub in Via Baltea 3. DQFF explores the fluctuating themes of gender identities, disability and migration and aims to break down, through the language of film, the discrimination associated with them. Cinema becomes an opportunity for information, communication and education on issues that still become objects of prejudice and marginalization.
Free entry, barrier-free, films are subtitled in Italian and for deaf audiences.
DEDICATED TO AUDRE LORDE WITH THE OPENING FILM THE BERLIN YEARS
DQFF is inspired to Audre Lorde, a black woman, lesbian, warrior, mother and poet that dedicated her existence and creative talent to fight injustices of racism, sexism, classism and homo-lesbo-bi-transphobia. Audre Lorde used to say, "There is no such thing as a one-sided struggle, because we do not live one-sided lives.": Divine draws heavily on this concept to provide, through the themes covered in the films, an opportunity to ask questions about the society in which we live, the root of oppressions and the impact they have on our lives.
FILM
The 17 films in competition, from France, England, Germany, the United States, Australia, Italy, Canada and Indonesia, will be screened on the afternoons of Saturday April 15 and Sunday April 16.
You can check out the full program here https://www.divinequeer.it/en/program/
THE DISCUSSION
The Italian political situation we are currently experiencing, composed of constant restrictions on human rights and a desire to dismiss minorities in any way, deemed inconvenient and non-conforming, has inspired not only the choice of Audre Lorde as the symbol of this edition of the Divine Queer Film Festival, but has brought out the need to confront and listen to the voices of those who suffer discrimination and oppression firsthand. On Saturday, April 15, at 7 p.m., the Afro-trans-feminisms Debate, led by Non Una di Meno Torino, the Black History Month Torino and Espérance Hakuzwimana will be an opportunity for discussion.
AWARDS
Jury prize – composed of film expert Indrit Aliu, Grazia Fainelli aka Grace, Diandra Moscogiuri, Roberto Roversi Michele Pipia.
Audience Award – in-theater vote.
Divine Award – given by the artistic direction of the Divine Queer Film Festival.
The awards were created by Artemista, Stranaidea's day care center for people with disabilities.
CROWDFUNDING
DQFF is the result of volunteer work, wants to continue to allow all interested people free access to screenings. With Produzioni dal Basso we want to raise the funds that will be used to guarantee free access to all screenings, support the costs of subtitling in Italian and for deaf people, travel and accommodation expenses for the and guest directors, and amounts related to SIAE. To contribute to crowdfunding by wire transfer or PayPal, details are available on the website at this link: https://www.produzionidalbasso.com/project/divine-queer-film-festival-2023/
PATRONAGE AND CONTRIBUTIONS
The Divine Queer Film Festival is sponsored by the Regione Piemonte, Città Metropolitana di Torino, Città di Torino e Amnesty International Italia. The City of Turin has pledged to support the event by providing an L.I.S. interpreter for the opening and closing nights.
The festival is supported by Via Baltea 3, which hosts the event, Natural Code, Coordinamento Torino Pride, Arci Torino and UCCA.
The partners include Divergenti Film Festival, Kuir Fest, Pembe Hayat, MIT – Transgender Identity Movement, Orti Generali, Stranaidea – social enterprise, Maurice GLTBQ, CasArcobaleno Torino, Arcigay Torino, Orlando Magazine, csa La Talpa e l'Orologio, Black History Month.
---
---
May 17th 2020 International Day Against Homophobia, Transphobia and Biphobia – DQFF with Streeen
Streeen and the Divine Queer Film Festival (DQFF) support World Day against Homo-Transphobia and five movies will be offered in free streaming on 17 May 2020, to give voice, visibility, and the right of representation to those people who often do not have any.
This event is the result of the faboulos collaboration between Streeen – the platform for the streaming of independent and auteur cinema – and the DQFF – the Queer-themed independent film festival that explores the floating themes of the gender, diversability and migration.
All movies will be screened on STREEEN website on 17th May 2020!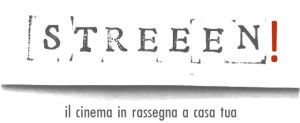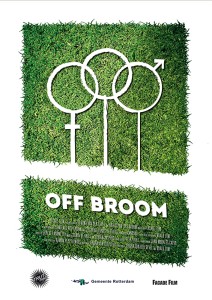 OFF BROOM (Netherlands, 2018 – 29' by Roald Zom)
Rein is the transgender keeper of a quidditch team, a new developing sport. While the team is preparing to attend the European Games in Italy, Rein shares his story. In the build-up to the tournament it becomes clear that acceptance and recognition are perhaps even more important than winning.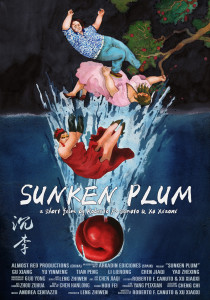 SUNKEN PLUM (China, 2018 – 20' by Xu Xiaoxi e Roberto F. Canuto)
A transgender Chinese woman receives news of her mother's death. As the only "son", she feels obligated to return to her birthplace in the mountains, even though she'll have to hide her true self from family and friends.
JESUS DIED FOR SOMEBODY'S SINS (Maria Arena, Italy, 2014 – 90′)
In Catania, San Berillo is the neighborhood of whores, where a handful of narrow run-down streets in the heart of the city that has been neglected for over fifty years are today disputed over by conflicting interests.
Franchina, Meri, Alessia, Marcella, Santo, Totino, and Wonder are transgenders that have prostituted themselves in San Berillo neighborhood for decades, but now they risk finding themselves without a roof under which to work and ending up under an overpass along the Catania-Gela highway, instead.
"Jesus died for somebody's sins," tells, by way of candid conversation on those narrow streets, their daily and spiritual life in and out of the neighborhood. Theirs are universal stories, stories of individuals on the margins of society endowed with an irreverent and pure irony. Behind every laugh there is truth, a truth that urges its audience to reflect on reality. Without shame, the whores of San Berillo speak openly about their activities, seek rights for the profession they practice, and display the intimacy of their families and their solitude in front of the door waiting for clients. Dreams and fears, desolation and happiness, transgression and prayer, jealousy, and compassion are some of the varied emotions contained in San Berillo that this documentary seeks to convey to its viewers.
REFUGEES UNDER THE RAINBOW (by Stella Traub – Germany, 2018, 31')
The film tells the story of Yusuf, Ritah, and William and their journey. A journey from Uganda to Germany, a story of violence, hope, disappointments, and everyone's personal rainbow.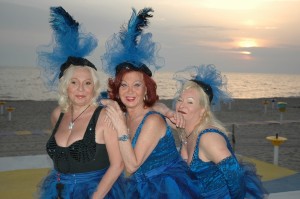 LE COCCINELLE – SCENEGGIATA TRANSESSUALE (by Emanuela Pirelli – Italy, 2012, 52')
The film tells the ancient art of the Neapolitan femminielli with the language of an overwhelming docu-musical. New melodic songs, sex, communions, baptisms, and weddings: ladies and gentlemen welcome to the magical world of Le Coccinelle!
The event has been organized in collaboration with Sunderam Identità Transgender Torino Onlus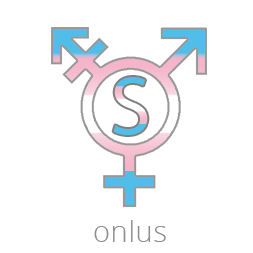 with the support of Associazione Culturale Taksim